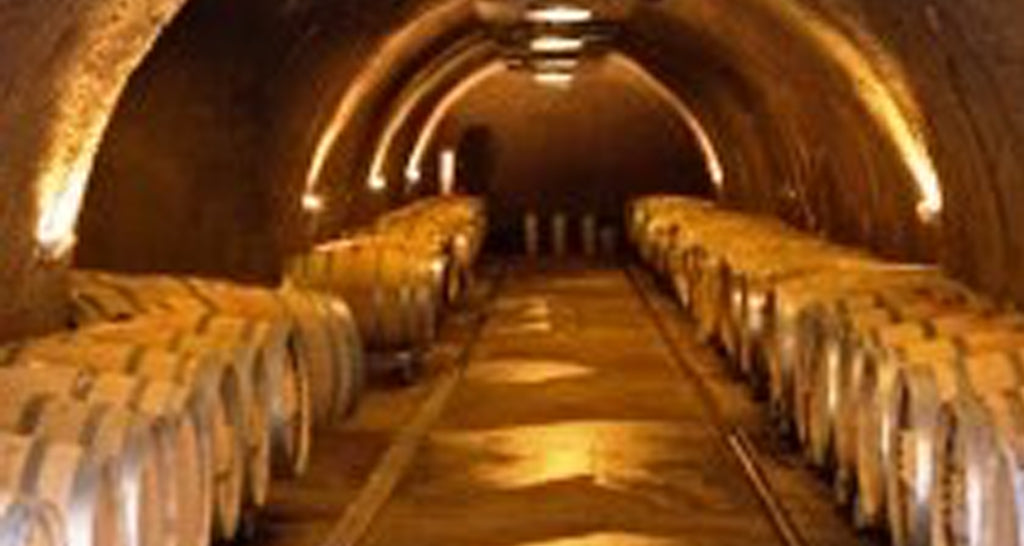 Learn everything about Moraga Estate Los Angeles, California, producer, with wine tasting notes and wine with food pairing tips. Learn the best vintages, history of the property, information on their soils and winemaking techniques. You can also read about the Grapes used for California wine and learn about the extensive History of Napa Valley, California Wines
Moraga Estate History, Overview
Moraga Estate was created by Tom Jones in 1983 at his home in Bel Air, California, a wealthy suburb of Los Angeles. Due to its unique location in one of the highest priced neighborhoods in America, the cost per acre here made their vineyard one of the most expensive estates on a cost per acre of any vineyard in the world! The winery takes its name from the street the estate is located on.
Although it was not his original idea to turn his home into vineyard, when he first purchased the property. In fact it took a few decades to create the winery, having originally purchased the sprawling estate in 1959 from the famous, Academy Award winning, movie director, Victor Fleming.
Tom Jones earned his fortune in the aviation industry as the CEO of Northrop Grumman. Wine was always a passion and his dream was to live on a vineyard. He did just that, by creating Moraga Estate. The property is located in the middle of a residential neighborhood. The winery planted grapes to be used on a non-commercial basis in 1980. Moraga produced its debut vintage in 1989. At the time of their initial release, their cellars were not completed, so they reduce demand their guest wines at Sanford in San Francisco.
The original winemaker was Tony Soter, of Etude Vineyards, who was later replaced by Scott Rich. In 2005, they finished work on a new wine cellar, wine making facilities and their underground caves for barrel aging. In 2013, after Tom Jones passed away and the property was sold to media mogul, Rupert Murdoch, for close to 29 million dollars. The sale came with the stipulation that the property remained a working winery. Scott Rich was retained as the winemaker.
Moraga Vineyards, Grapes, Terroir, Wines, Winemaking
The 14 acre Moraga estate has 6.9 acres cultivated with vines. The vineyard is planted to 62% Cabernet Sauvignon, 17% Merlot, 3.5% Petit Verdot and 3.5% Cabernet Franc for the red wines, which is typical of what you might find in the Left Bank of Bordeaux. They also maintain close to 1 acre of Sauvignon Blanc. Their oldest vines date back to 1985. The soil here varies, as the vineyard rests on an earthquake fault. Most of the soil is quite gravelly on steep slopes, that reach up to 900 feet in elevation, at their peak.
To produce the red wine of Moraga, the wine is vinified in stainless steel vats. Malolactic fermentation takes place in barrel. The wine is then aged in 100% new, French oak barrels for between 18-22 months, before bottling. The Sauvignon Blanc is vinified in a combination of stainless steel and French oak barrels. The wine is aged in stainless steel tanks. The production is small, with close to 700 cases of red wine and 300 cases of white wine produced here each year. There is also a small amount of late harvest, dessert wine produced here as well.
When to Drink Moraga Estate Wines, Anticipated Maturity, DecantingTime
Moraga can be enjoyed on the early side, often on release. Young vintages can be decanted for an average of 1 hour. This allows the wine to soften and open its perfume. Older vintages might need very little decanting, just enough to remove the sediment. Moraga Estate wines are usually better with 1-2 years in the cellar. Of course that can vary slightly, depending on the vintage character. Moraga Estate wines offers its best drinking and should reach peak maturity between 2-9 years of age after the vintage.
Serving Moraga with Wine, Food, Pairing Tips
Moraga wines are best served at 15.5 degrees Celsius, 60 degrees Fahrenheit. The cool, almost cellar temperature gives the wine more freshness and lift. Moraga Cabernet Sauvignon is best served with all types of classic meat dishes, veal, pork, beef, lamb, duck, game, roast chicken, roasted, braised and grilled dishes. Moraga is also good with Asian dishes, hearty fish courses like tuna, mushrooms and pasta.
Moraga Sauvignon Blanc makes a great wine and food match with all types of seafood, dishes with cream sauce, chicken, veal and cheese.
| | | |
| --- | --- | --- |
| 2013 | Moraga Vineyards Estate  (Los Angeles County) | 89 |
| 2009 | Moraga Vineyards Bel-Air  (Los Angeles County) | 91 |
| 2008 | Moraga Vineyards Bel-Air  (Los Angeles County) | 90 |
| 2007 | Moraga Vineyards Estate  (Los Angeles County) | 90 |
| 2005 | Moraga Vineyards Bel-Air  (Los Angeles County) | 90 |
| 2004 | Moraga Vineyards Bel-Air  (Los Angeles County) | 88 |
| 2000 | Moraga Vineyards Bel-Air  (Los Angeles County) | 87 |
| 1996 | Moraga Vineyards Bel-Air  (Los Angeles County) | 85 |