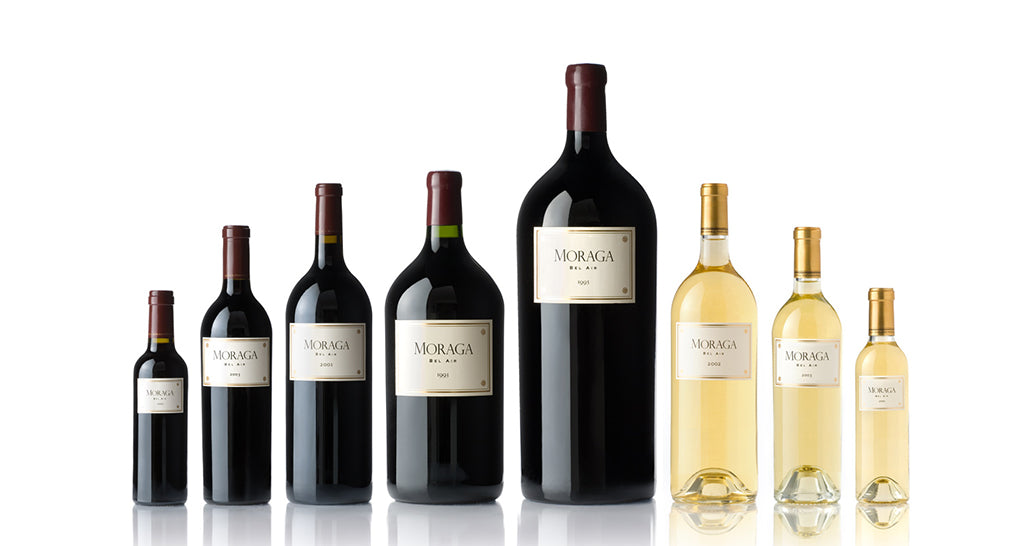 There really is no place quite like Moraga Estate. Located in the uber expensive city of Bel Air, California, Moraga is an enigma in the wine world. When I had the chance to visit the 16 acre property, I was more than a bit skeptical of the wine being made there. But never one to turn down wine, I went with an open mind and a thirsty palate.
First started in 1989 by Tom Jones, who was the CEO of airplane manufacturer Northrop Grumman, Moraga wine is the result of patience and hard work. Under the supervision of winemaker Scott Rich, Moraga has tried to plant just about every varietal you can think of. Through this grueling endeavor, Moraga learned that only a few grapes grow well enough to bottle. Thus Moraga Estate only makes two wines, a Cabernet Sauvignon Blend and a Sauvignon Blanc.
More recently, in 2013 Moraga came under the ownership of media baron Rupert Murdoch. Scott Rich still manages the winemaking and has all but perfected the wines that come from the vineyard. With such a diverse landscape, Moraga wines are scant in supply and thus highly prized for any wine lover. A visit to the property will show you that Moraga is comprised of flat areas, steep hillsides and each parcel requires a fine hand to work the soil. And with temperature differences between acres, grapes need constant attention and cultivation.
It was with all this in mind that when it came time to taste the wines, I was even more skeptical of how they might taste. I surely thought that the wines would be weak, new world boldness with fruit notes smacking you in the face. The Cabernet blend was the first to hit my palate and it was a smooth and evocative affair. By using only 100% new French oak, the red wine filled my mouth with notes of cassis, cocoa and tobacco. The mid palate was a dance of flavors that followed with a long finish. Definitely a smart wine with a pedigree hearkening to Bordeaux.
As for the white wine, notes of florals filled my olfactory senses and didn't overpower. The wine tasted of melon, green apple and notes of peach. It was again a perfectly executed wine. Who would have thought that Los Angeles has a winery worthy of mentioning. So the next time you are looking for a unique and truly delicate wine, Moraga has snob appeal in every glass.