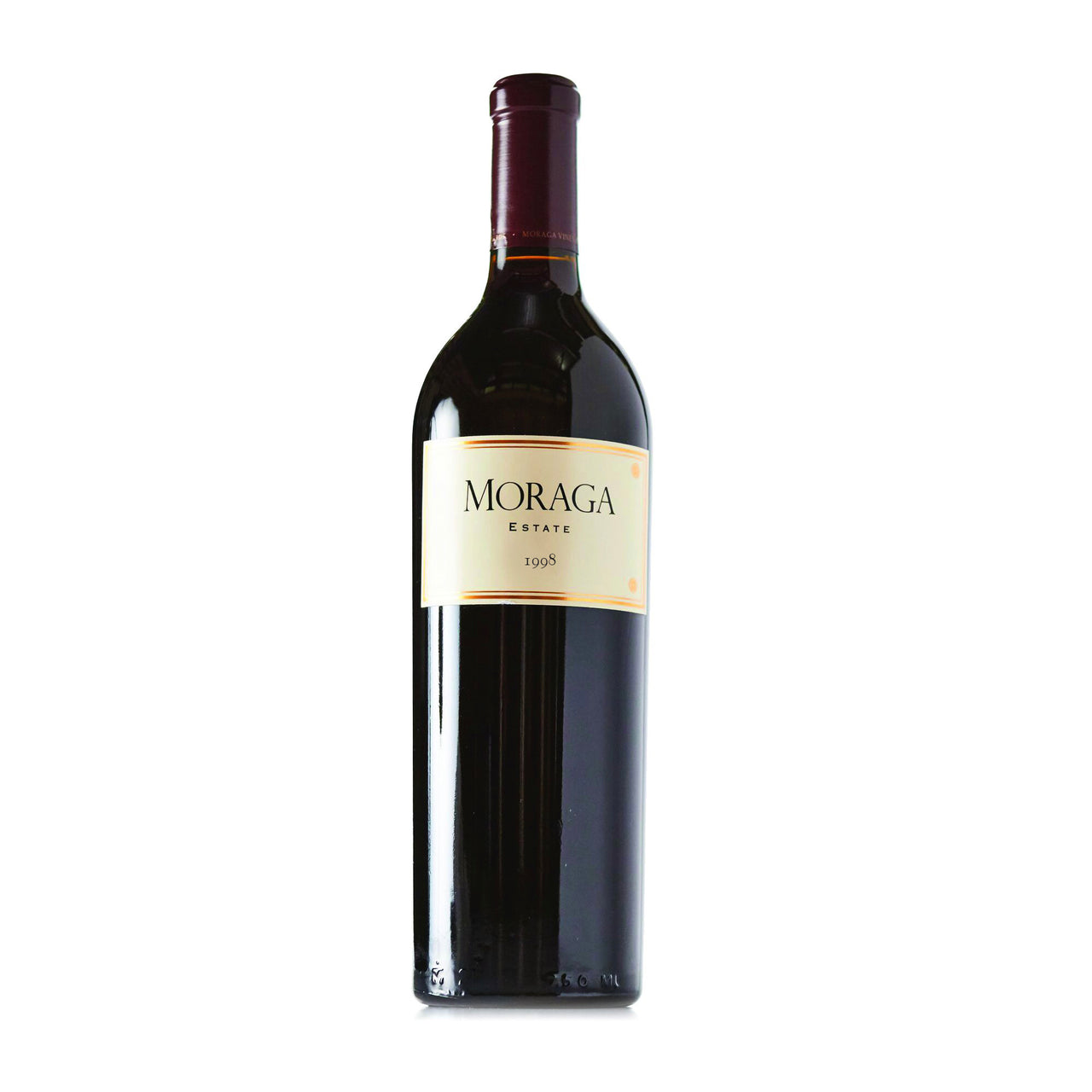 The vintage of the 1998 was a test of patience and mettle.  Cool weather during flowering and fruit set produced a small crop of grapes over an extended period of time, creating the potential for uneven ripeness.  The response was ruthless fruit thinning to remove all but the earliest fruit to set, ensuring that the clusters which remained consisted only of grapes that would ripen in a uniform manner prior to harvest.  To throw grapes on the ground in a vintage which produced naturally low yields from the start was an emotionally painful, but requisite act for the vineyard crew. The summer while sunny, was cooler than usual, forcing us to wait patiently to complete harvest in November. The challenging set of conditions that nature presented resulted in grapes that possessed very mature tannins and exceptional flavor concentration.  While quantity was low, quality was high.
Layered aromas of cedar, cocoa, boysenberry syrup mingle to produce a complex and powerful nose.  In the mouth, the 1998 Red Table Wine is dense, structured and texturally lush.  Ripe blueberry, black currant and hints of cocoa and coffee delight the palate and contribute to the persistent finish of this age-worthy wine.
We are delighted by the balance and beauty of this wine; it truly expresses the character and sense of place that are found in the wines of Moraga.