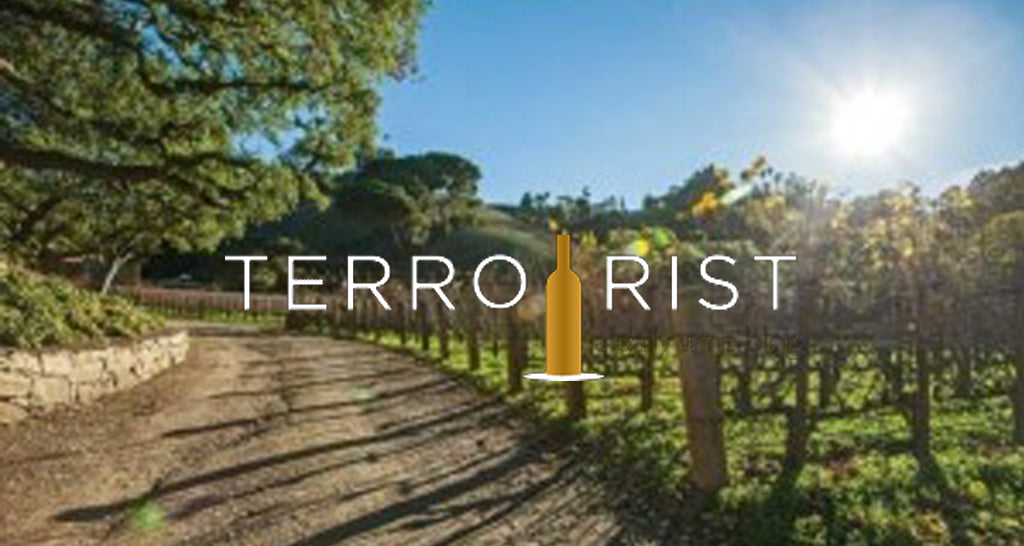 So, there's this wine, it's sourced from a vineyard within Los Angeles city limits, and the estate is owned by Rupert Murdoch. If you haven't tasted Moraga, I can't blame you for being highly skeptical. But, after tasting these wines, it is clear to me that this is no novelty wine, no vanity endeavor.
The small estate (only six acres combined, planted to Cabernet Sauvignon, Merlot, Cabernet Franc, and Sauvignon Blanc) is located within the city limits of Los Angeles, in the Santa Monica Mountains of Bel Air. (As in, "Yo homes, to Bel Air!" – Fresh Prince). This is the sole winery that sources estate grapes from within LA, and it is likely one of the most valuable plots of vineyard land in California. (I'm sure a developer would love to have a crack at this hillside, so I think its great vines are still there.)
Tom Jones, former Northrop Grumman CEO, purchased this property in 1959, and slowly converted the small ranch into a winery and estate vineyards. He first planted vines in 1978, and but 1989 was Moraga's first vintage. Conservative media titan Rupert Murdoch purchased Moraga in 2013. Murdoch had fallen in love with the property and wine, and, as part of the purchase, he agreed to keep the estate contiguous. He also kept the long-time winemaker, Scott Rich. Today, Moraga produces about 10,000 bottles per year (approximately 70% red, 30% white).
The vines are planted on steep slopes of Santa Monica shale. Yes, this area can get lots of heat, but the Pacific Ocean sits just a few miles away, and cooling influences are pulled inland through a canyon that connects the vineyard to the sea.
The white sells for about $115 and the red sells for about $175, so these wines don't come cheap. And I am by no means joining Moraga's wine club. But, if you're a high roller looking for something unique to add to your California collection, these wines could fit the mold. And their quality and deliciousness should be evident to even the most hardcore skeptics.
I received these wines as trade samples and tasted them sighted. 
2013 Moraga Vineyards White – Bel-Air- California, South Coast, Los Angeles County
Rich yellow color. Aromas of honeysuckle, lemon pith, apricot jam, almond and sea salt. Viscous texture on the palate but vibrant acidity which plays well with waxy/honeyed elements and rich fruit (bruised pear, apricot jam, also some lemon meringue). Notes of honeyed tea, almond, nougat, vanilla, some white pepper and spice flavors that say "Hi, I'm Sauv Blanc," but this is a uniquely rich style of this grape. The oak influences (20% sees new French oak, the rest stainless steel) is obvious but not overwhelming. A bold take on the grape but it's done very well, and the depth of flavors is very impressive. (90 points IJB)
2013 Moraga Vineyards Red – Bel-Air- California, South Coast, Los Angeles County
Medium purple color. Nose shows tart black currants, gushing black cherries, roasted figs, mixed in with charcoal, violets, espresso, vanilla bean, some bell pepper and tobacco. Full-bodied, structured well but rounded edges on the tannins, and medium acidity offers some surprising but needed freshness. Roasted plums, fig paste, black currant, rich, roasted fruit but delicious for sure. Laced with cocoa powder, tobacco, vanilla, coffee grounds, grilled bell pepper, tobacco. Bold but silky with a smooth presence but this could age nicely (5-8 easily). Opens up nicely, so decant if drinking soon. Aged in 100% new French oak and two years in bottle before release. I'm seriously impressed, this is legit Cabernet-based wine from Los Angeles. (91 points IJB)